Paris Fashion Week is rocking with some of the most amazing collections showed today during day 1 of this fantastic worldwide event, Maisons like: Lucien Pellat Finet, Gosha Rubchinskiy, Christophe Lemaire, 22/ 04 Hommes, Carven, Y Project, Walter Van Beirendonck, Valentino, Haider Ackermann, Julien David and of course Raf Simons.
Valentino Rocks this time by showing beige outfits and flowers colors at this coming season. So take note, you would have to have of this fantastic pieces.
GOSHA RUBCHINSKIY SS 2015
These pieces mood was definetly colorful, red, yellow, grey and White were the ones handling the situation from the catwalk.
CARVEN SS
HAIDER ACKERMANN SS
In fashion world all the trends go around and come around, now this season Ackermann brings us the homeless chic Street style with dark colors mixed with shinny colors like pink or yellow.
RAF SIMONS SS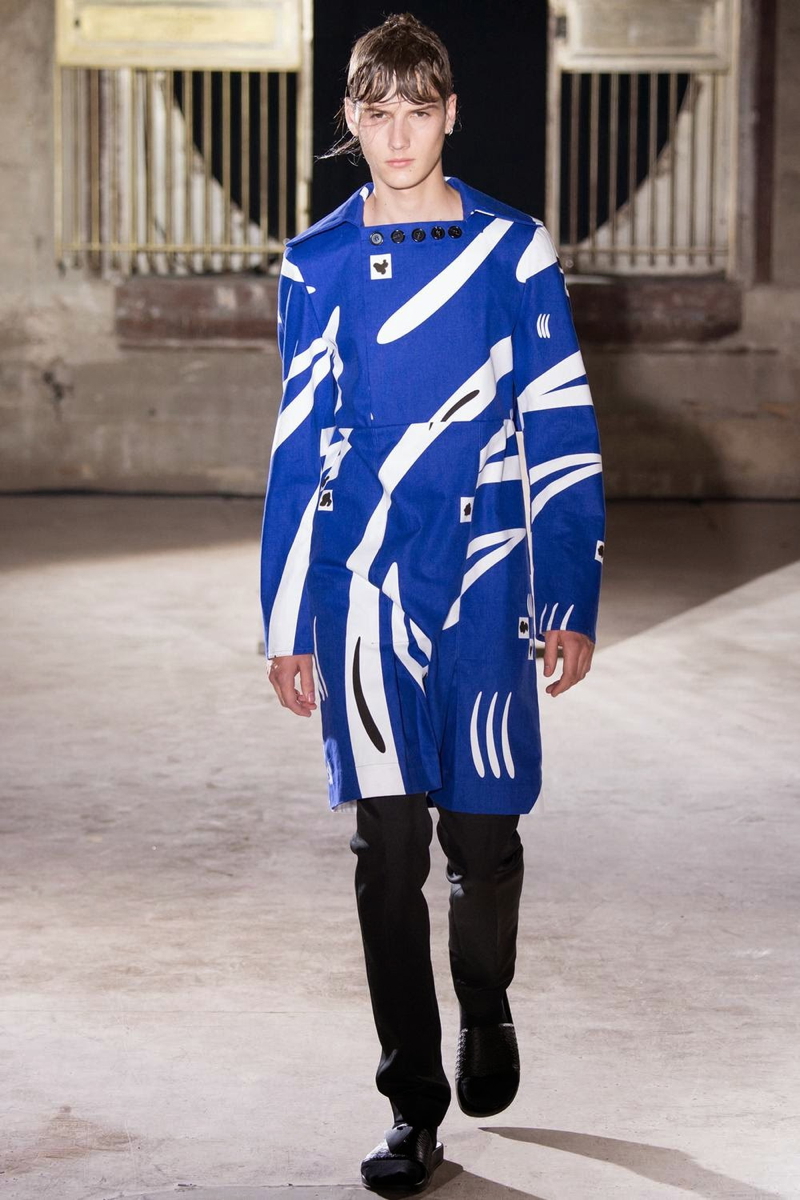 While some maisons in MFW and LFW decided to go absolutely sartorial, Simons decided to add a mix of prints with minimal couture pieces wich ones mixed with sandals or sneakers as showed are going to make you look sofisticated and chic at the same time!.